Jun
26
Mon
2017
Hip Hop/Jazz Choreo w/ Justice and Robin
Jun 26 @ 7:30 pm – 8:30 pm
Hip Hop/Jazz Choreo is a technique and choreography class that infuses elements of hip hop, lyrical and jazz into choreographed performance-level routines.  Students will learn the fundamentals of each style, focusing on coordination, syncopation, isolations, and exploring choreography that combines street dance with funk, jazz and a whole lot of personal style.
Jun
27
Tue
2017
"Toddler Tuesday" Morning Mini BREAKS Dance Class
Jun 27 @ 10:30 am – 11:30 am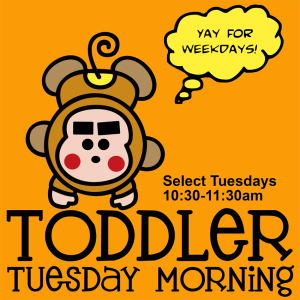 Original Hip-Hop (breaking or "break dance") & creative movement class for children ages 2-6, taught by Anna Banana Freeze of the award-winning dance group, Massive Monkees! Adult supervision required – participation encouraged! Come DANCE, PLAY & EXPLORE w/ us! More info at http://minibreaksdance.com/dance-class
Funk Styles w/ Groove Clan
Jun 27 @ 7:00 pm – 8:00 pm
The Groove Clan Crew will host this class that will cover different styles and techniques of dances associated with "Popping". Classes will be geared towards drills and learning foundation to build vocabulary for freestyle dancing. Some styles to be covered are Waving, Robot, Popping, Boogaloo, Glides and Footwork.
Hip Hop, Character Evolution w/ Lateef
Jun 27 @ 8:00 pm – 9:00 pm